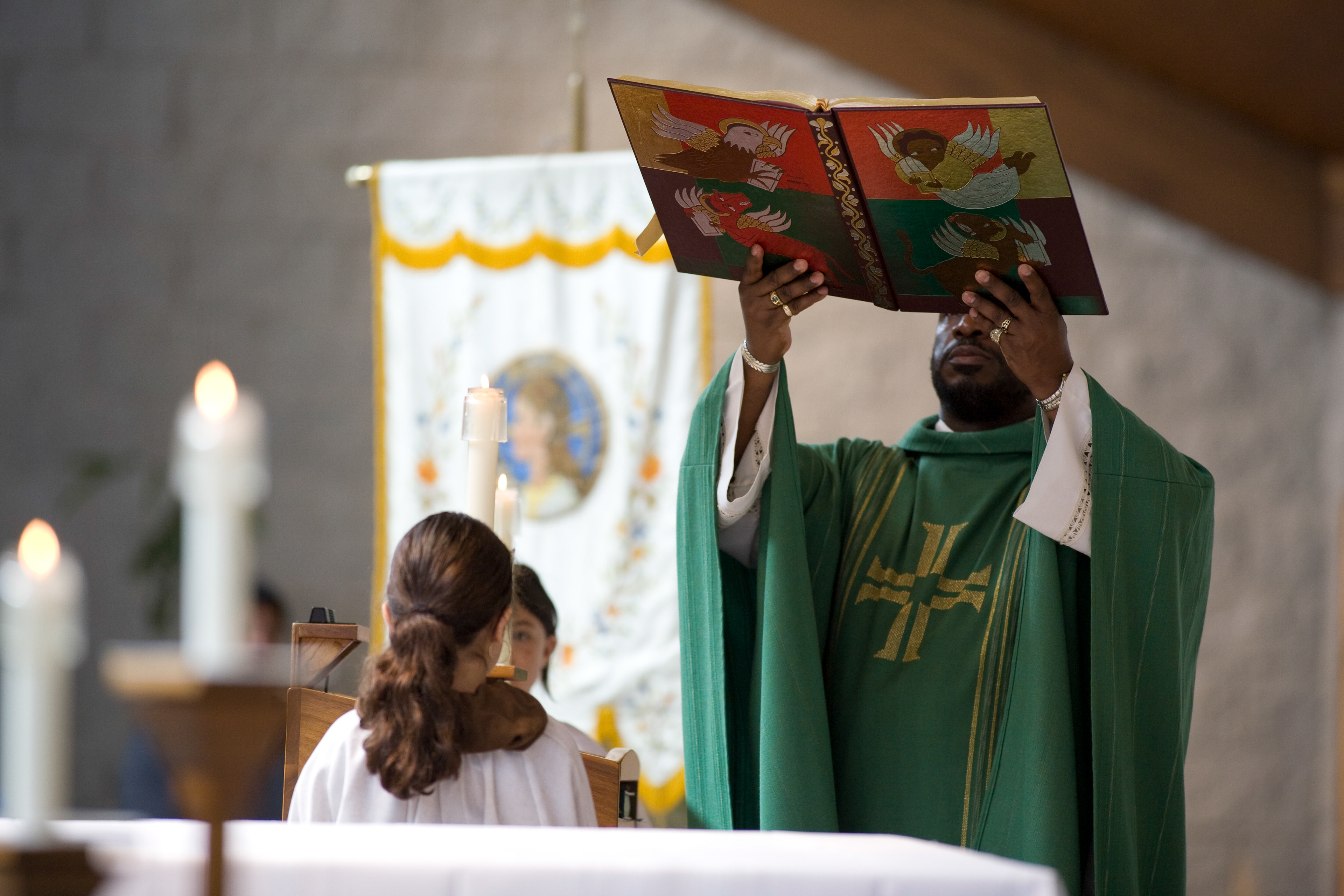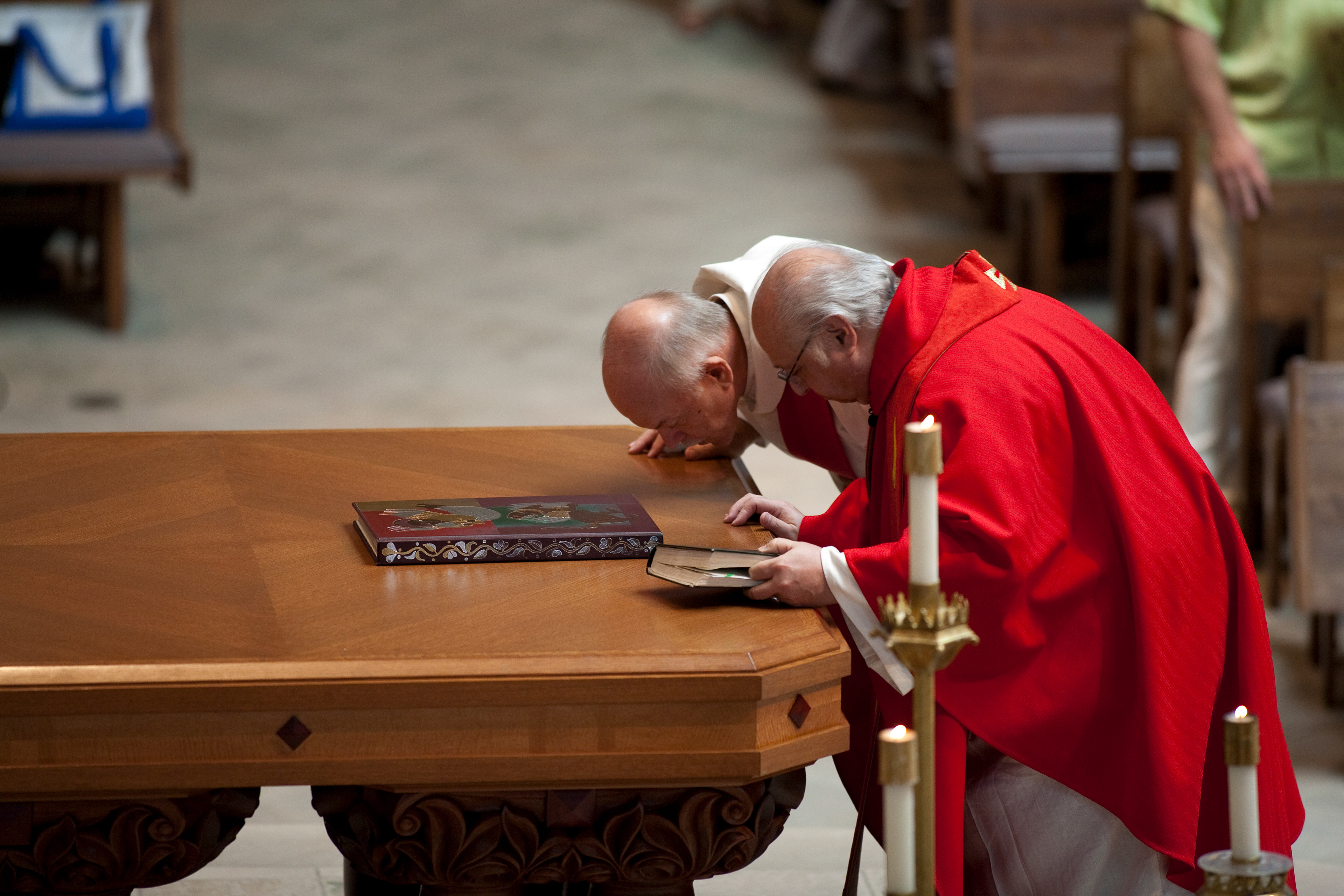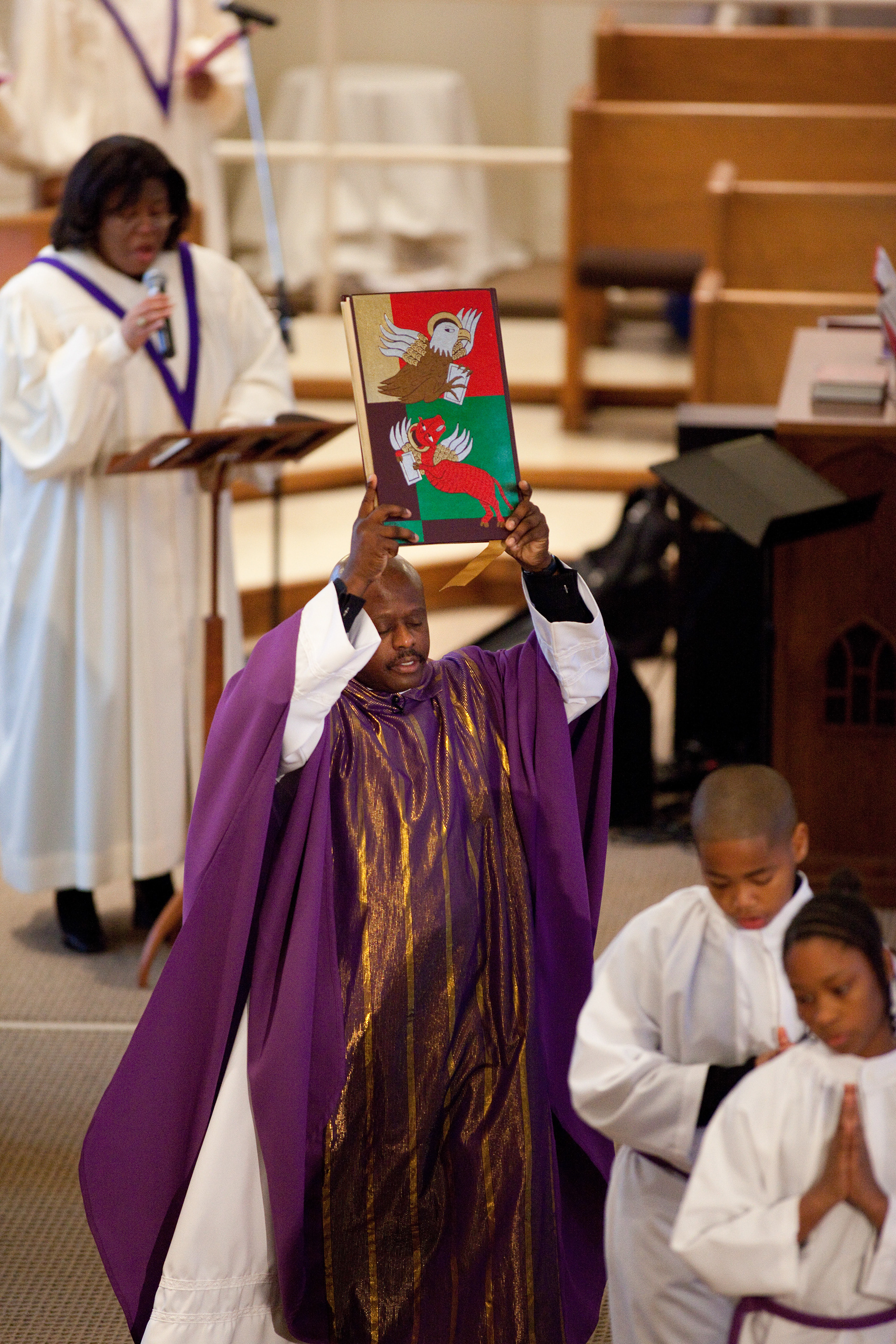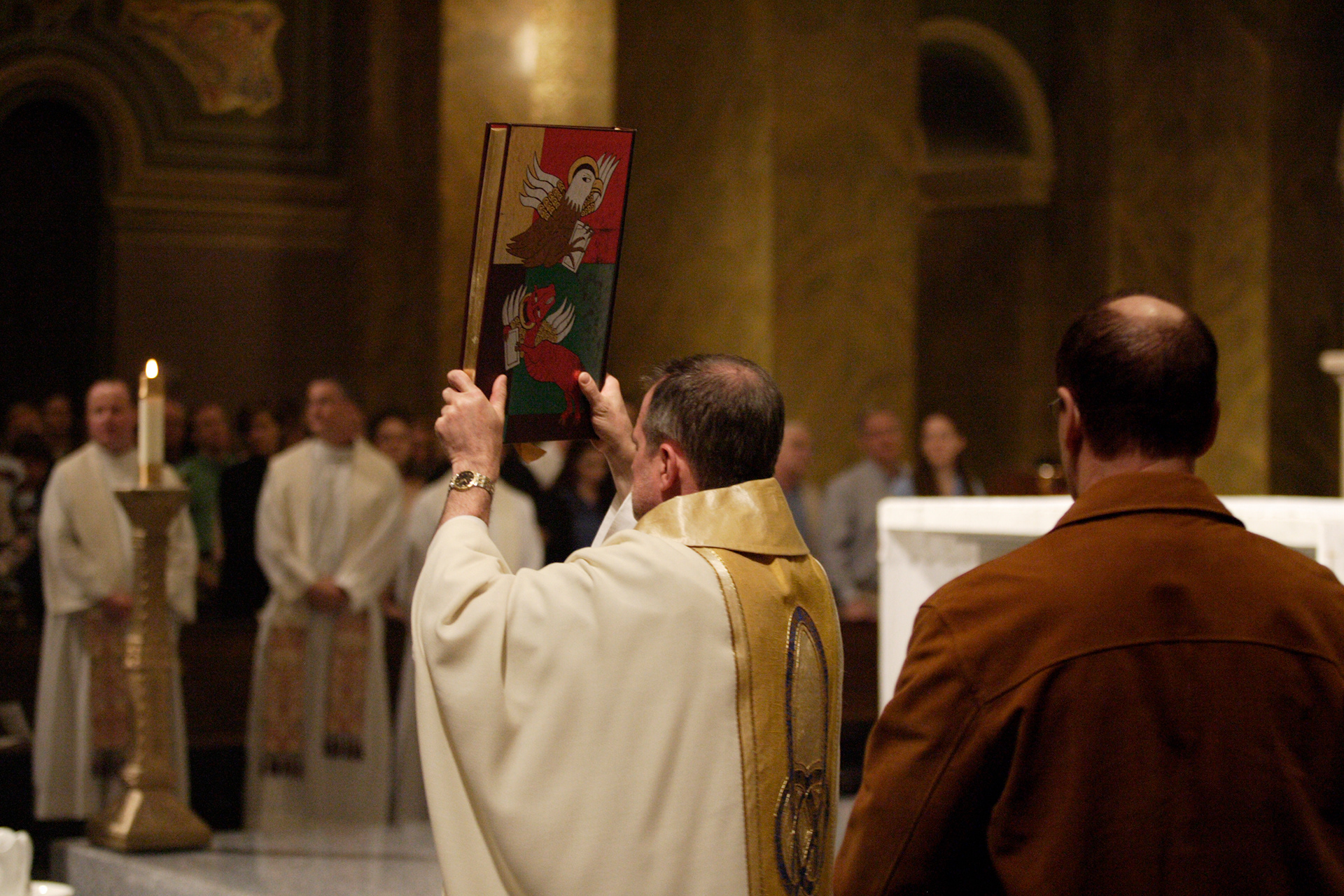 Book of the Gospels
cover and interior art by Laura James
The cover dimensions are 11 1/4 x 17 3/8 x 1 1/2 inches.
The cover art is bold, clearly visible to those near and far. It bears the traditional images of the four evangelists in colorful foil: the angel, Matthew; the lion, Mark; the ox, Luke; the eagle, John.
A two-column page design makes it easy to find the identification of the reading and the rubrics, thus preventing mistakes in proclamation.
The gospel texts are printed in large 17-point type, arranged in sense lines. Page turns have been eliminated wherever possible.
Feasts and many Sundays are illuminated with full-color art. There are more than 30 original pieces of art in the interior of the book.
Included are all Gospel readings for Sundays, solemnities, feasts of the Lord, and all ritual Masses.
The edges of the pages are gilded, and a wide ribbon marker is bound into the book.
The artist, Laura James, lives and works in the Bronx, New York. She paints Biblical themes in the iconographic tradition of Ethiopian Christian art. Her work, with its bright colors and intricate patterns displays a unique style, and vision.
Hardcover, 11 1/2 x 17 3/8, 464 pages.
AWARDS:
Catholic Press Association 2002 Book Award winner, third place, in design and production
978-1-56854-111-2
Order Code: GOSRE
Text Language: English
In Stock Yes
Price: $125.00